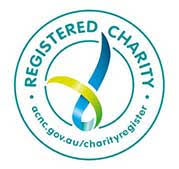 If you'd like to make a difference to people's lives, you can by making a donation to Capecare. If you would like your donation to go to a specific area, please mention this to us when you make your donation or enter as a description when using EFT. Donations over $2 are tax deductible.
EFT
Direct transfer your donation to:
Bank: CBA
Account name: Ray Village Aged Services TA Capecare Donation
BSB: 066-000
Account number: 1317 1932
Reference: Donation and your name
If you would like a receipt for your donation, please call us on 08 9750 2000 or email reception@capecare.com.au
CHEQUE
You can send a cheque made out to Capecare to:
Capecare
20 Ray Avenue
BROADWATER WA 6280
A receipt will be posted to you.
CREDIT CARD
To make a secure Credit Card donation please click on the 'Donate' button below
Making a bequest will help us to continue to provide quality care and support now and into the future.
A bequest can be in the form of a specific amount or as a percentage of your estate, or you may prefer to donate items of value. You can choose an option that best suits you.